Background
The Atlantic Culturescape project was launched in 2019 and co-funded by the European Regional Development Fund (ERDF) under the INTERREG Atlantic Area programme.
This programme promotes transnational cooperation among 36 Atlantic regions within six European countries and co-finances projects in the fields of Innovation & Competitiveness, Resource Efficiency, Territorial Risks Management, Biodiversity and Natural & Cultural Assets.
The Atlantic CultureScape project brought together seven partners and 12 associate partners from six European countries with the objective of: identifying diverse Intangible Cultural Heritage experiences unique to Europe's Atlantic coast areas, and; supporting Intangible Cultural Heritage experience providers with the development of their experiences to boost the tourism offering across this area.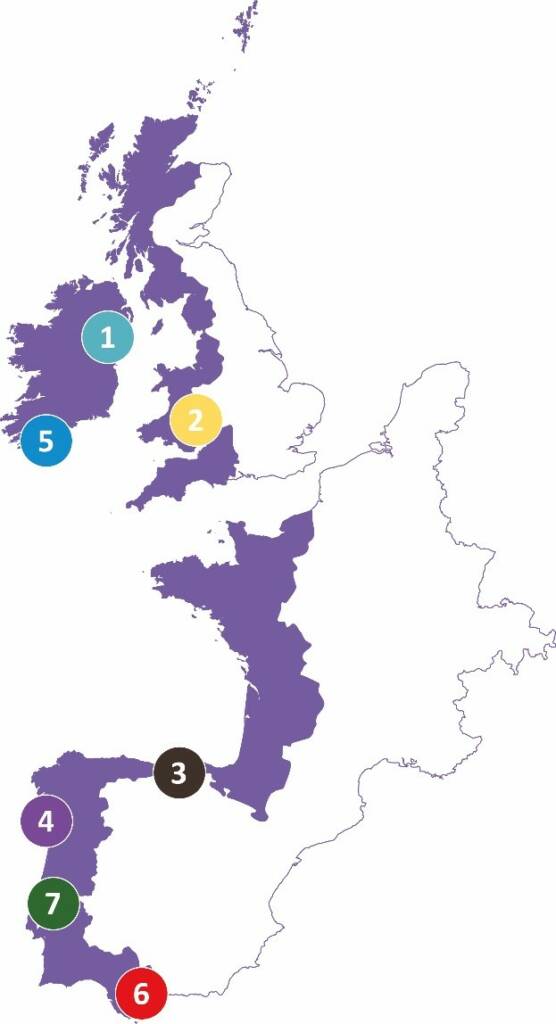 Project updates
All the latest updates from the ASCENT Project.